GWS World Carnage Championship
Der World Carnage Titel der GWS ist der höchste Titel um den nur die Besten der Besten antreten dürfen. In anderen Ligen würde dieser Gürtel sicherlich irgendwas von wegen "World Heavyweight" heißen, doch so nicht hier. Dieser Titel hat keine Gewichts oder Geschlechterbeschränkung. Jeder kann um ihn antreten und das Carnage im Namen verrät auch, das nur die Verrücktesten überhaupt hier mithalten können.
GWS Salvation Championship
Der Salvation Titel der GWS ist sogesehen der Titel für die Midcard der Liga. Sofern ein Wrestler nicht über einen Battlefield Sieg zum World Carnage Titelkampf kommt, führt sein Weg zwangsläufig über diese Championship.
GWS Double Trouble Championship
Die Double Trouble Championship ist die Meisterschaft für die Tag Teams der GWS. Hier gelten genau die gleichen Regeln wie bei jeder anderen Team Championship auch. Zwei Wrestler bilden ein Team, scheidet ein Teammitglied aus, wird der Gürtel vakant.
GWS Heavymetalweight Championship
Die Heavymetalweight Championship ist ein Titel, der von jedem (egal ob Mensch oder nicht) gewonnen werden kann und der immer und überall verteidigt werden muss. Die genauen Regeln kann man
hier
nachlesen.
GWS Web Championship
Die Web Championship war das TV Championship Pendant in der GWS. Dieser Titel wurde für die damalige Wochenshow "Web Forward" eingeführt und musste bei jeder Web Ausgabe verteidigt werden. Nach Einstellung von Web Forward wurde der Titel eine Zeit lang bei den normalen Events verteidigt, ehe der Titel eingestellt wurde
GWS The Battlefield
Jedes Jahr zum Jubiläum, gibt es im August das Match "The Battlefield". Alle Wrestler des GWS Rosters nehmen an dieser Battle Royal teil, der letzte bekommt einen Shot auf den GWS World Carnage Titel, sofern er nicht selber schon der Champion ist. Ausscheiden kann man hier nicht nur per Over the Top Rope, sondern auch durch Pin, Submission, Buck Naked und KO.
GWS Majesties of the Fallen Kingdom
Jedes Jahr findet das prestigeträchtige Fallen Kingdoms Turnier in der GWS statt. Pro Runde trifft man immer auf 4 Wrestler, ehe man sich im Finale gegenseitig eliminiert. 2016 wird es erstmals ein Tag Team Turnier werden, wo am Ende Königin und König gekrönt werden.
GWS Miss Wet T-Shirt Contest
Seit dem allerersten Live Spring Break Event wird dieser Contest schon abgehalten. Wie bei jedem anderen Contest dieser Art, geht es darum sich, nur mit einem weißen, dünnen Shirt bekleidet, mit Wasser bespritzen zu lassen und eine Show abzuliefern. Die Lautstärke der Fans gilt hierbei als Indikator für die Siegerin.
GWS Last (Wo)Man Drinking Contest
Ein Trinkwettbewerb. Eine Anzahl an (Non-)Wrestlern sitzt gemeinsam auf einer Bierbank und trinkt zur gleichen Zeit ein Glas eines alkoholischen Getränkes (meist Bier). Wer zuerst sein Glas leert bekommt die meisten Punkte. Nach einer unbestimmten Anzahl Runden scheidet dann jeweils der letztplatzierte aus, bis nur noch zwei Teilnehmer im Contest sind, die dann so lange noch trinken, bis einer aufgibt. Der Contest findet grundsätzlich immer im Oktober statt.
GWS Strip Poker Tourney
Auch in der GWS ging der damalige Pokerhype nicht vorbei (auch wenn der eigentliche Hype schon lange zurücklag) und was ist besser als Poker? Richtig, Strip Poker. Und so spielen seit 2011 die Jungs und Mädels der GWS diese Pokervariante nach GWS Art, die mit dem eigentlichen pokern aber nur entfernt etwas zu tun hat und wo man eine Taktik eigentlich fast schon über Bord werfen kann.Entweder hast du gute Karten oder halt nicht. Die letzte Person die nicht komplett nackt am Tisch sitzt gewinnt und erhält vom Sponsor Pokerless.com noch 10,000 $ Preisgeld für einen guten Zweck (oder die eigene Geldbörse).
GWS Contests (sonstige)
In unregelmäßigen Abständen veranstaltet die GWS einige kleinere Wettbewerbe, die meist ans Eventhema angebunden sind, wie z.B. die Miss Oktoberfest beim Bavarian Beerhouse Blood oder Mister & Miss Santa/Sandy Claws Wettbewerbe bei Weihnachtsevents.

GWS World Carnage Championship
* Marvin Percio wurde zum Interimschampion ernannt, nachdem dem amtierenden Champion der Titel wegen nicht Erscheinens aberkannt wurde.Dies war kein offizieller Titelwechsel, daher werden die IC Tage Percio erst zugrechnet, falls er den Titel auch wirklich holt.
** Der Extreme FIghter Levy, sollte eigentlich als Ringrichter im Championship Match zwischen Melina und Marvin Percio agieren, zählte sich am Ende aber selbst einen 3-Count und verkündete seinen Sieg.

GWS Salvation Championship

GWS Double Trouble Championship
* Bei Inexorable Ruination 2015 kam es zum Double Pin von Linters an Cheetara und Fox an Bob. Beide Teams wurden zu Siegern, bzw. Champions ernannt. Bei FANMANIA 2015 am 03.07.15 traten beide Teams gegeneinander an, um den alleinigen Champion zu bestimmen. Transformed gewannen, weshalb die Regentschaft vom Scum an diesem Tag endete.

GWS Heavymetalweight Championship
Datum
Titelträger
Event/Ort/Besonderheit
Tage/Zeit
08.08.2018
El Guererro del Dragon*
GWS Battlefield X/Needles, USA:
Wird offiziell als Tag des "Gewinns" von ihm angegeben
264 (d)
28.04.2019
Sexy Anna
GWS LIVE Spring Break X/Anapa, Russia:
gewonnen im Wet T-Shirt Contest
21 (d)
18.05.2019
MC Addy
Barbed Wire City Airport:
Überraschte Sexy Anna, Levy und Serafe zusammen mit JC am Airport
3 (min)
18.05.2019
Extreme Fighter Levy
Barbed Wire City Airport:
Schlug Champion MC Addy mit einem Punch K.O. und wurde so zum neuen Champ
~6 (h)
18.05.2019
Sexy Anna [2]
Hotel in Swansea, Wales:
Pinnte Levy in der Cowgirlsitzposition vor dem Akt
23 (d)
09.06.2019
Shir Khan Munky
GWS Bloody Halo 2019:
Shir Khan griff Sexy Anna an, die als Valet beim Match Ultra Violence vs. Mayhem & Mercer am Ring stand und pinnte sie
22 (d)
30.06.2019
Kirsty Cuthbert
GWS Tales of the Bravehearts 2019:
Kirsty pinnte Shir Khan in der After Match Celebration
22 (d)
21.07.2019
Shir Khan Munky [2]
GWS Anarchy in the U.K. 2019:
Shir Khan überraschte The Kingdom und pinnte die am Boden liegende Kirsty
1,5 (h)
21.07.2019
Sexy Anna [3]
GWS Anarchy in the U.K. 2019:
Bevor Levy & Serafe Shir Khan in ihrem Match pinnten, überließen sie Anna "ihren" Pinfall
06.08.2019
Roxy Cameron

GWS Hall of Pain 2019:
Sie löcherte Anna mit einer Frage und Anna "gab auf" und beantwortete die Frage dann, was der herbeigerannte Ref als Aufgabe ansah

~20 (m)
06.08.2019
Shir Khan Munky [3]
GWS Hall of Pain 2019:
Rollte Roxy am blutroten Teppich mit einem Small Package ein
~ 20 (m)
06.08.2019
Daniel Steele
GWS Hall of Pain 2019:
Pinnte backstage den ausgeknockten Shir Khan Munky
~ 2 (m)
06.08.2019
Kenneth Steele
GWS Hall of Pain 2019:
Besiegte seinen Vater durch Count Out, weil der sich vom Ort entfernte.
~45 (m)
06.08.2019
JC
GWS Hall of Pain 2019:
Tauschte regelkonform die Championship gegen MC Addys Brille und sonstige Sachen ein
~ 1 (m)
06.08.2019
Shir Khan Munky [4]
GWS Hall of Pain 2019:
Pinnte JC
~ 10 (m)
06.08.2019
Sexy Anna [4]
GWS Hall of Pain 2019:
Besiegte Munky, nachdem dieser kopfüber vor ihr hing
* Der El Guererro del Dragon verteidigte den Titel erstmals beim LIVE Spring Break X, zählt sich aber seit dem Battlefield X vom Vorjahr als Champion
GWS Web Championship
(Inactive)
| | | | |
| --- | --- | --- | --- |
| Datum | Titelträger | Event | Tage |
| 09.05.2011 | Kid Daniel | Web Forward Vol. 7 | 28 |
| 05.06.2011 | Ricky Rodriguez | Web Forward Vol. 8 | 99 |
| 11.09.2011 | El Tiburon | Web Forward Vol. 9 | 8 |
| 18.09.2011 | Dave Goreman | Web Forward Vol. 10 | 71 |
| 27.11.2011 | KHRISTOS | GWS Thanksgiving Rampage 2011 | 336 |
| 27.10.2012 | Rafaele Rego* | GWS Bavarian Beerhouse Blood 2 | 76 |
| 10.01.2013 | Baptiste Rochefort | GWS Web Forward Vol. 20 | 292 |
| 28.10.2013 | Titel eingestellt | - | - |
* Rafaele Rego gewann den vakanten Titel gegen Cameron O'Neal & Manni Rudolf, da KHRISTOS zuvor den World Carnage Titel gewann und man in der GWS nicht zwei Single Titel zur gleichen Zeit halten kann.
TOURNAMENTS/BATTLE ROYALS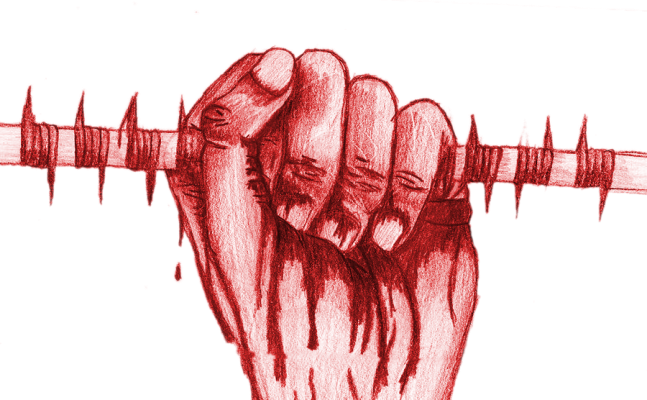 GWS The Battlefield Survivor
| | | |
| --- | --- | --- |
| Datum | Survivor | Event |
| 08.08.2009 | FoxMcCloud | GWS The Battlefield I: Welcome to the Junkyard 2009 |
| 08.08.2010 | Rick Kernen | GWS The Battlefield II: Dirty Junkyard Dreams 2010 |
| 08.08.2011 | Marvin Percio | GWS The Battlefield III: Junkyard Wargames 2011 |
| 08.08.2012 | KHRISTOS | GWS The Battlefield IV: Gods of the Junkyard 2012 |
| 08.08.2013 | Marvin Percio [2] | GWS The Battlefield V: Junkyard Madness 2013 |
| 08.08.2014 | Andreij Dragunov | GWS The Battlefield VI: Junkyard Overdose 2014 |
| 08.08.2015 | Dean Linters | GWS The Battlefield VII: Junkyards Seven Deadly Sins 2015 |
| 08.08.2016 | Lara Lee | GWS The Battlefield VIII: Junkyard Legacy |
| 08.08.2017 | Saphire | GWS The Battlefield IX: Junkyard Insanity |
| 08.08.2018 | Aaric Reeves | GWS The Battlefield X: Junkyard Legends never die! |
| 08.08.2019 | tba | GWS The Battlefield XI: Worldwide Junkyard |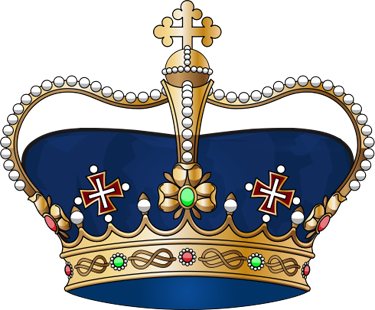 GWS Majasties of the Fallen Kingdoms

GWS Miss Wet T-Shirt
| | | |
| --- | --- | --- |
| Datum | Sieger | Event |
| 14.03.2010 | Angela Wackenberg | GWS LIVE Spring Break I |
| 12.03.2011 | El Guererro del Dragon | GWS LIVE Spring Break II |
| 28.04.2012 | SyL | GWS LIVE Spring Break III |
| 28.03.2013 | Opalia | GWS LIVE Spring Break IV |
| 26.03.2014 | Sexy Anna | GWS LIVE Spring Break V |
| 28.03.2015 | Jaze Ley | GWS LIVE Spring Break VI |
| 27.03.2016 | Tanya Cooke | GWS LIVE Spring Break VII |
| 28.03.2017 | Lady Serpentina | GWS LIVE Spring Break VIII |
| 28.03.2018 | Sandy & Candy | GWS LIVE Spring Break IX |
| 28.04.2019 | Sexy Anna [2] | GWS LIVE Spring Break X |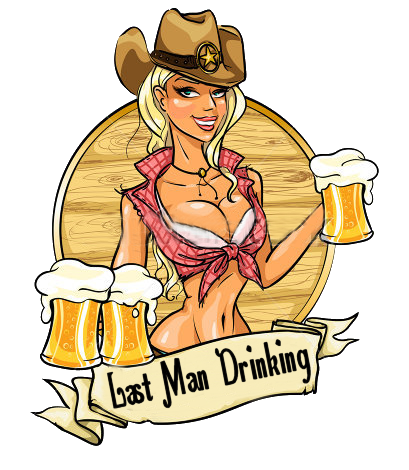 GWS Last (Wo)Man Drinking
| | | |
| --- | --- | --- |
| Datum | Sieger | Event |
| 30.10.2010 | Extreme Fighter Levy | GWS Bavarian Beerhouse Blood 2010 |
| 30.10.2011 | Rick Kernen | GWS Unnamed Evil 2011 |
| 27.10.2012 | Kurt Schmidt | GWS Bavarian Beerhouse Blood 2 |
| 28.10.2013 | Eiwy Martinez | GWS Russian Revolution 2013 |
| 12.10.2014 | Kurt Schmidt [2] | GWS Bavarian Beerhouse Blood 3 |
| 31.10.2015 | Becky Boomer | GWS Rabble Rousers 2015 |
| 30.10.2016 | Mr. Murder & Alanah Mercer | GWS Bavarian Beerhouse Blood 4 |
| 29.10.2017 | FREAK Sasaki | GWS Road of Resistance 2017 |
| ??.??.2018 | Jackson Steele | rückwirkend selbsternannt |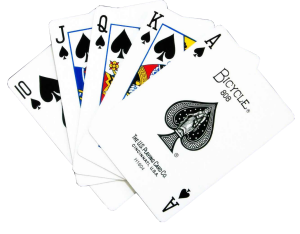 GWS Strip Poker Open Invitational Winner
| | | | |
| --- | --- | --- | --- |
| Datum | Sieger | Weitere Teilnehmer | Event |
| 25.02.2012 | Saphire | Stacey Campbell, El Gotico, Barbie Martelle, Johnny Stardust | GWS Strip or Die 2012 |
| 27.01.2013 | PRIDE | Saphire, Määhphisto, Ricky Rodriguez/Lizzy Mayhem (traten als Team an), Manni Rudolf, Holgerson, Opalia, Baptiste Rochefort | GWS Devil's Whorehouse 2013 |
| 22.02.2014 | Sexy Anna | Määhphisto, PRIDE, Opalia, Serafe Edain, Sandy Melessa, Molly Dallas | GWS Naked Truth 2014 |
| 28.02.2015 | Ricky Rodriguez | Saphire, Backstreet Bob, Maria Ciara Smith, Martino, Jaze Ley, Joanna T. Scott, Happy Hour, Cheetara, Lexi Rain | GWS Hand of Doom 2015 |
| 27.02.2016 | Lucy Brackles | Jaze Ley, Ricky Rodriguez, Cynthia Crow, Add Steal, JC, Opalia, Cheetara, FoxMcCloud, Graf Einauge | GWS A Twist of Fate 2016 |
| 25.12.2017 | Hope Tankston & Cheetara | Melina Xilandrell & FoxMcCloud | GWS Team Strip Poker 2017 - X-Mas Edition |
| ??.??.2019 | tba | tba | tba |
GWS Other Contest Winner
| | | | |
| --- | --- | --- | --- |
| Contest | Datum | Event | Sieger |
| Miss Octobrefest 2010 | 30.10.2010 | GWS Bavarian Beerhouse Blood 2010 | Tracey Trillion |
| Mr. Santa Claws 2011 | 25.12.2011 | GWS Silent Night, Violent Fight 2011 | Kurt Schmidt |
| Mrs. Sandy Claws 2011 | 25.12.2011 | GWS Silent Night, Violent Fight 2011 | Melina |